2018 Honda Civic
New 2018 Honda Civic LX | FWD | CVT Automatic
Honda Civic Exterior Features


Headlights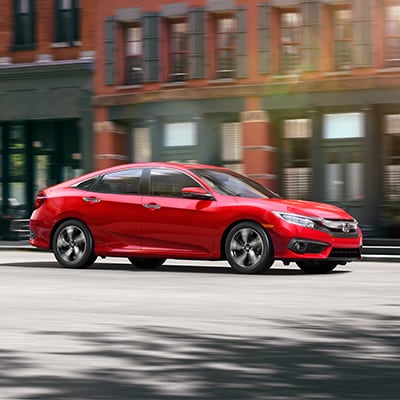 A Bold Exterior That'll be Sure to Turn Heads
Starting at the base trim of every 2018 Honda Civic, you can expect your car to come equipped with automatic headlights. This element helps take the guesswork out of when you should turn on your lights, and its bright design helps light up an expansive area of the road, increasing the amount you can see when driving at night.
LED Lights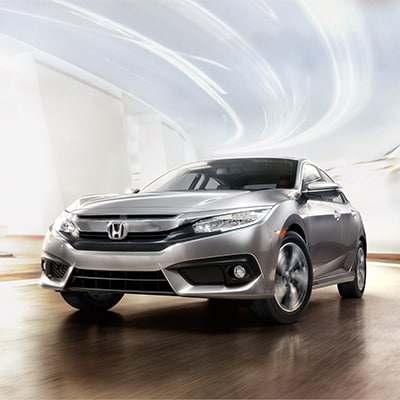 Light up the Road Ahead with LED Headlights
Every 2018 Honda Civic Sedan, 2018 Honda Civic Coupe, and 2018 Honda Civic Hatchback are also equipped with LED taillights in the rear, as well as LED daytime running lights in the front.
Customization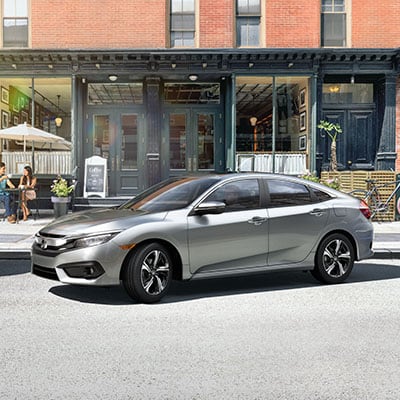 Take the Wheel with Absolute Confidence
Of course, three different exterior body styles means this car can appeal to three different types of personality. The sporty, two-door, 2018 Honda Civic, the versatile, four-door, 2018 Honda Civic Hatchback, and the traditional, four-door, 2018 Honda Civic Sedan, each appeals to a different type of person, but each comes with the same level of quality you expect from Honda. Best of all though, your options for customizing your 2018 Honda Civic doesn't end with body style. Each different body style also offers drivers a range of choices for trim levels.
Honda Civic Interior Features


Seat Comfort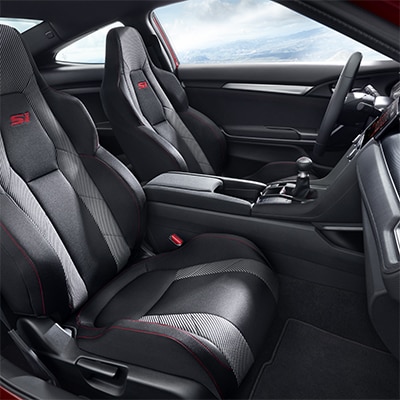 An Interior that Puts Your Comfort at its Forefront
Honda designs every 2018 Honda Civic in the lineup to be comfortable for both drivers and passengers. Plus, the front seats have adjustment levels that can be made to suit every individual's level of comfort.
Cargo Space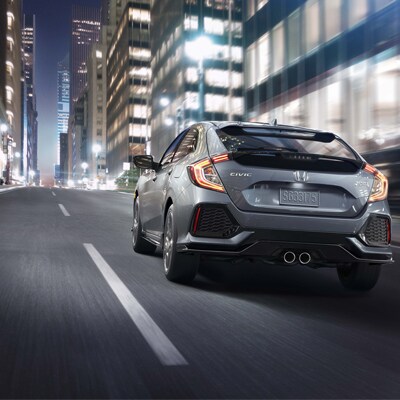 Cargo Space made for Flexibility
All of the 2018 Honda Civic models have rear seats that fold in a 60/40 split. Whether you choose the 2018 Honda Civic Hatchback, the 2018 Honda Civic Sedan, or a 2018 Honda Civic Coupe, you can expect your car to come with a flexible and versatile cargo hold. Split-folding seats are standard across all models and all trim levels.
Honda of Great Falls
Here at Honda of Great Falls, we're proud to be your local home for all the highest-quality, reliable Honda cars, trucks, and SUVs available. Whether you're in the market for a current model year Honda, or a pre-owned vehicle, Honda of Great Falls can help. Our lots are stocked with a huge selection of both brand new and pre-owned models, and there's sure to be something here to satisfy even the pickiest Great Falls driver. At Honda of Great Falls, we also pride ourselves on providing a full-service dealership that can help you throughout the entire car-buying and ownership process. From expert sales to professional auto financing guidance, we're here to give you accurate advice and help you navigate the sometimes tricky world of buying or leasing a new car. Plus, with the trained and certified maintenance technicians in our service center, we aim to keep our relationship with you going long after you've driven off the lot in your new car. Our service center can get you in and out and back on the road quickly, and our professional service that keeps your car running like new for a long time. Ready to see the difference Honda of Great Falls can make for you? Stop by and visit us soon and see for yourself what happens when you combine excellent selection, stellar customer service, and expert service.